FRACTIONAL CMO: SMALL BUSINESSES CAN HIRE EXPERIENCED MARKETING EXECUTIVES FOR A FRACTION OF THE COST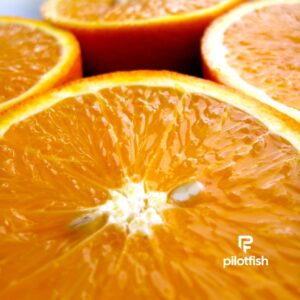 Pilotfish is a small boutique agency that offers highly efficient problem solving and creative marketing solutions. We are able to provide fractional CMO (Chief Marketing Executive) services to help small independent businesses get better results from their marketing and brand development efforts at a fraction of the cost of hiring a full-time executive.

What is a Fractional CMO?
The fractional CMO (Chief Marketing Officer) concept is a relatively new concept in the business world, where companies can hire an experienced marketing expert on an affordable monthly retainer, part-time, or project basis to act as their CMO. This approach has many advantages:
1. Expertise: Fractional CMOs are experienced marketing professionals with a wealth of knowledge and expertise. They can bring a fresh perspective to a business and provide insights that internal marketing teams may not have considered.
2. Cost-effective: Hiring a full-time CMO can be expensive, especially for small and mid-sized businesses. Fractional CMOs offer a cost-effective solution by providing expert services at a fraction of the cost of a full-time employee.
3. Faster Results: Fractional CMOs are focused on delivering results quickly. They work on a project basis, which means they have a set timeline to achieve results. They are also able to hit the ground running and don't require the same ramp-up time as a full-time employee.
4. Time-saving: Fractional CMOs are hired to focus on specific projects, so they can quickly get to work without the need for extensive onboarding or training. This saves businesses time and allows them to see results faster.

5. Flexibility: Fractional CMOs work on a project basis or part-time retainer, so businesses can scale their marketing efforts up or down according to their needs. This flexibility allows companies to access top marketing talent without committing to a full-time employment position.

6. Objectivity: Fractional CMOs are not emotionally invested in a company's products or services, which allows them to provide an objective assessment of the business's marketing strategy. This objective perspective can help identify areas for improvement and optimize marketing efforts.

Overall, working with a fractional CMO can provide small businesses with cost-effective, flexible, and expert marketing services, allowing them to improve their marketing strategy, competitive position, and achieve their business goals more efficiently.
Contact [email protected] and schedule a complimentary 20-minute discovery call.